The saying "there's an app for that" has never been more true. There are plenty of great editing applications for almost any skill levels, ambition, and project.
Most people are used to editing on a bigger screen such as laptops, desktops, and even a tablet, but what if you transferred your creative space and skills to your smartphone device?
Let's also take a quick moment to think about the next project you have in mind. How much effort are you looking to put in? How often you think you'll be editing? Do you obtain or lack certain skills?
Your answers to these questions will help dictate which phone editing service to consider. Whether you've never edited footage or you're an editing ninja, our team of professional editors has handpicked the best editing apps for your smartphone device.
These applications vary greatly in their capabilities and cost. Keep in mind that just because an one is more expensive, does not mean it will better suit your needs and skills.
Lumafusion (iPhone - $29.99)
Available only on iOS
To start, Lumafusion is by far the most advanced editing app. It's built to look and feel like a traditional desktop editor similar to Adobe Premiere or Final Cut Pro, and has some impressive capabilities and services for creating.
Lumafusion is for beginners or intermediate skill level editors who want to learn and build expertise on the most extensive and technical software.
Pros:
Most options for film/audio/graphic layers (up to 12 tracks)

Options to export at various frame rates (18-60 fps) and resolutions

Most options to organize footage, quickly scrub through footage, add notes, search and sort projects

Ability to create in landscape orientation and can create animations
Cons:
Higher learning curve than something more basic like iMovie

Navigations and icons aren't as obvious and have many sub-menus

Full access to everything but costs up to $100
Quik - GoPro Video Editor (iPhone and Android - Free)
GoPro Quik is one of the easiest editing apps for both types of smartphones. It is made by GoPro and can be used to edit any footage shot on your phone, GoPro or any other camera. It works by selecting clips for and then choosing a style from one of the templates.
Choosing a theme makes the job of generating creative footage easier, but you can't deviate from the selected theme. 
Beginner skill level editors should use GoPro Quik, especially if you want to put in the minimal amount effort into the job of editing their own work.
Pros:
Easily generated using GoPro's themes from your selected photos, clips, and time-lapses which you can reorganize to your liking

Supports cinema (16:9), square and portrait formats and it's easy to change between all three options

Allows you to remove their watermark
Cons:
You must choose a theme and there is no way to fully manually edit your footage

All the themes very animated and might not be suited for your type of footage

Visual transitions are defined by the theme and cannot be edited

Trimming clips isn't as easy as other applications

Options for adding text are minimal
iMovie Mobile (iPhone - Free)
Available only on iOS
iMovie is overlooked on a regular basis on both smartphones and computers when considering free editors. Since Apple includes it in all your devices, it's a decent option if your skill levels are basic.
If your skill level is beginner and you have a very simple project in mind and aren't too picky about the final result, iMovie is for you!
Pros:
Easy to import clips, duplicate, trim and re-organize in the timeline

Includes 80 free audio tracks that automatically adjust to match the length of your movie

Can edit in portrait or landscape orientations

Includes 6 basic scene transitions
Cons:
It's the most basic editor and isn't as polished as other options

Does not support vertical (portrait)and will crop clips to be square and turns them sidewards once exported)

Susceptive to glitching

Filter options are limited and no options to manually edit the exposure, highlights, etc...
Splice (iPhone - Free Trial then $4.99/week)
Available only on iOS
Splice is one of the best all-around editing app if you're looking for an easy editor. Slice is slicker than iMovie, and it's key aspects are that it has better transitions and tons of music and sound effects.
Those whose skill level is beginner or if you have expertise in editing, Splice is what you need. It is also great if you want an intelligible editing app and don't mind paying a few bucks a month for it.
Pros:
Easy and straightforward for basic projects

Lots of music options

Simple to trim, duplicate, split clips, add filters, transitions and text

Allows you to revise the footage manually using brightness, contrast, saturation, etc.
Cons:
Can only create in portrait mode

No quality/resolution options when exporting and exported

There is only one visual or one audio track (InShot, Lumafusion, and Kinemaster have many tracks)

At $2.99/week, it's more expensive than other options
InShot (iPhone - Free with Paid Options)
Available only on iOS
InShot is one of the most popular apps for those smaller skill levels. Although we've found that it's not as easy to use as Splice, Quik and iMovie. Nonetheless, it's still an example of a pretty decent all-around editor.
It is highly recommended for the skill level of a beginner editor.
Pros:
Includes a basic photo and collage editor

A good music selection

Ideal transitions stickers and text 
Cons:
Always includes ads at the top of the screen

Not as intuitive as Quik, Splice or iMovie

No pinching feature to zoom in/out and to trim clips in the timeline

Transitions aren't intuitive to apply

Watermarked unless you paid for the Pro version

One of the most expensive apps ($4.99/month, $19.99/year, $47.99 one time purchase)
Video Editor & Video Maker - InShot (Android - Free with Paid Options)
Available only for Android
One of the most downloaded and reviewed editing apps for Android. It's a good app for people who lack skill and are wanting to create by getting into editing.
This app is recommended for beginner and intermediate editors.
Pros:
Easy to trim, cut, crop, merge, and zoom-in

Allows you to rotate 90 degrees and flip clips up/down and left/right

Easy to mix photos and footage

Supports 4K footage
Cons:
Watermarks on non-paid version

Ads even on the paid version

No transitions on Android version
Adobe Premiere Clip (iPhone and Android - Min $9.99/month)
Based off the highly popular desktop version, Adobe Premiere Clip is a very trimmed down of Adobe Premier Pro.
Avid editors, who have higher skill levels, might rejoice in the comfort of an Adobe app but will likely soon be disappointed by the lack of features.
Anyone who already has a paid Adobe Creative Cloud subscription can use this application.
Pros:
Easy to import, splice, preview and insert audio to make a short movie

Auto-sync across devices and can be sent to Premier Pro to continue editing

Includes transitions, slow-mo effects and has a smart volume feature which evens out audio levels

Allows you to change the exposure, highlights, and shadows for each clip
Cons:
Requires an Adobe Creative Cloud subscription ($9.99-$82.98/month)

Editing is not as intuitive as other apps such as Splice and InShot

No editing layers or tradition timeline found in the desktop version

Doesn't support vertical clips (will cro to 16:9 and ad black bars)

No support for .mp4 and .mov files

Only exporting options are 720p and 1080p
Kinemaster (Android - Free with Paid Options)
Available only on Android
Kinemaster is another of the leading editing apps for Android. It's got features, along with other aspects, which are more advanced than some of the more basic features. Although you will have to pay for some of them.
Beginners and intermediate editors should use this application you want a little bit more than a basic editor for your skill level.
Pros:
Multiple layers of visuals and audio

Supports 4k footage at 30fps as well as many other aspect ratios

Decent selection of included transitions and sounds (although the majority are reserved for paid users)

Allows side by side clips
Cons:
Must pay $4.99/month to remove the Kinemaster watermark and unlock other features

Glitches and errors during exporting are common
Magisto Smart Video Editor (iPhone and Android - Free Trial then $9.99-$69.99/month)
Magisto is a popular (and expensive) editing app. Except, it's not really an editing app. It creates a video for you, using clips of the subject you select, which is similar to the functionality within GoPro Quik.
This might sound great for beginner users, but beware, the themes are a little over the top and you won't be able to change the generated footage.
As a beginner, if you don't want to create your own work and don't care to learn anything about editing, this application may interest you.
Pros:
No need to learn anything about editing

Clips aren't watermarked
Cons:
It's generations tend to be very animated and a little over the top for travel and adventure videos

The app can take several minutes to render a clip that you might not like with no option to change it

The app is costly for casual users. Even the Premier ($9.99/month) and Professional ($19.99/month) versions lack certain features like 1080p exports and have time caps.
CapCut (Both - Free)
Available only on
Android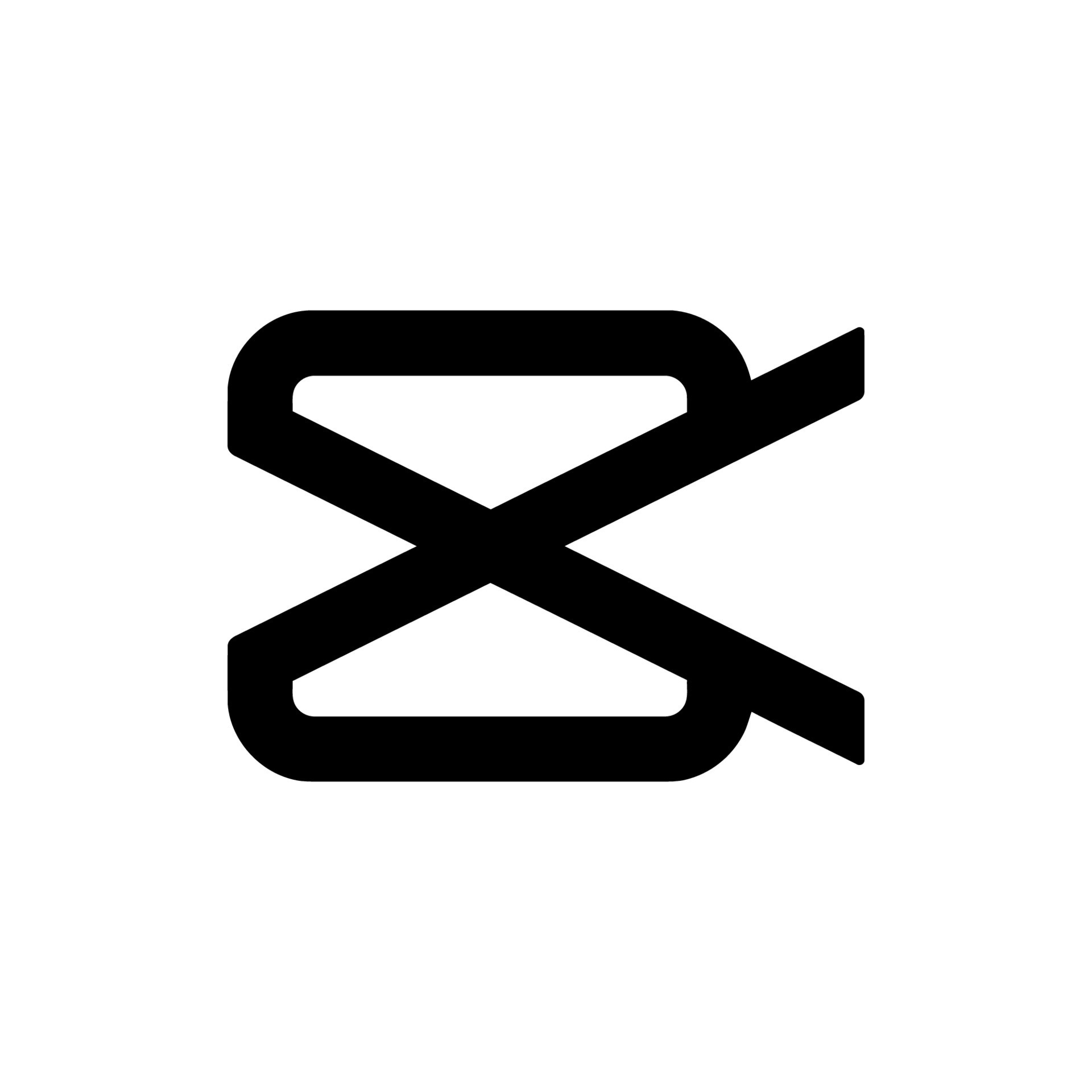 Video editing has been revolutionized by apps like CapCut, which make it effortless for users to craft content directly from their smartphones. Ever wondered how YouTube and TikTok creators manage to produce such captivating videos with such speed?
CapCut is your answer. It is one of the top-rated free video editing apps in 2023; a tool that caters to various devices and platforms, making video editing an accessible and straightforward process for beginners.
CapCut stands out for its array of professional-grade features and boasts the distinction of being the default editor for TikTok, the widely popular video-sharing platform.
Pros:
Straightforward interface

Copyrighted songs

Many templates to use

Trending effects, filters, and transitions

Easy to share to TikTok without a watermark.
Cons:
Lack of advanced color grading tools

Accuracy glitches of some features, such as removing background and body effects

Do not support landscape mode on smartphones and pads
Editing footage on your phone doesn't need to be a daunting task. Although, it will take some time and a little creative juju, these apps will ensure you're on the right path, no matter what your skill levels are!